THE BEST MEZCAL ANYWHERE.
We are purveyors of traditional Mezcal.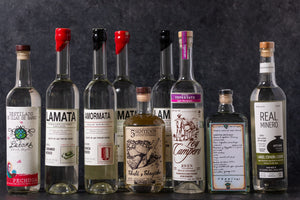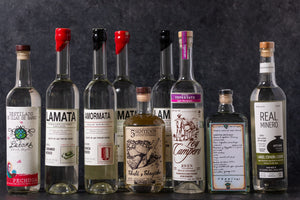 THE BEST MEZCAL ANYWHERE.
The finest independent hand-crafted mezcal available.

THE BEST MEZCAL ANYWHERE.
Fire, Rock, Earth, Agave, Tradition and Community.
Premium Quality
Fire, Rock, Earth, Agave,
Tradition and Community
Unparalleled Prices
We foster long-term relationships
with local producers.
From the Source
We bring the Origins
of Mezcal
Join Our Community
Our Mezcal is more than just an agave distillate made in Mexico. It is the culture and heritage of indigenous families. The heart of the maguey and the soul of the village.
Credentials:
Santa Catarina Minas
Real Minero
Maestro: Edgar Angeles Carreño
TESTIMONIAL
What our client say
JONATHAN L. ★★★★★

I've purchased Mezcal from their restaurant twice so far. Always a great experience! Im exited to buy my Mezcal via their new site now. Great crew!
MARK V. ★★★★★

Love this shop and their recommendations . Purchased La Neta Cucharillo wow.. I'm not good with naming all of the flavors, but I found it to be a perfect blend of roasted flavor with just enough sweetness and a tiny bit of spice on the finish. I recommend this find!
MACEY K. ★★★★★

Love the 5 Sentidos Arroqueno!
Nose – Mint marshmallow. Tiny bit of white pepper.
Palate – Charred pine wood. Peppermint candy. Leather. Wet stone. Nice saltiness and dry hay in the finish. A solid, tasty sipper.